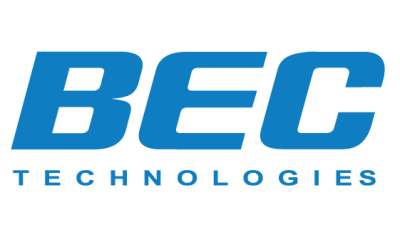 BEC Technologies
BEC Technologies is a leading developer and manufacturer of next-generation wired & wireless IP networking solutions for mobile operators, residential, enterprise, and Industrial markets. BEC's comprehensive product portfolio of solutions incorporate xDSL, FTTH, 3G, 4G/LTE, Fixed Data Routers, VoIP/VoLTE Gateways, Rugged Outdoor, Industrial/M2M Connectivity, Public Safety, Fleet/Telematics and Cloud-based remote device management. Our solutions are designed for high availability, reliability and secure connectivity all backed up with class-leading technical service and support.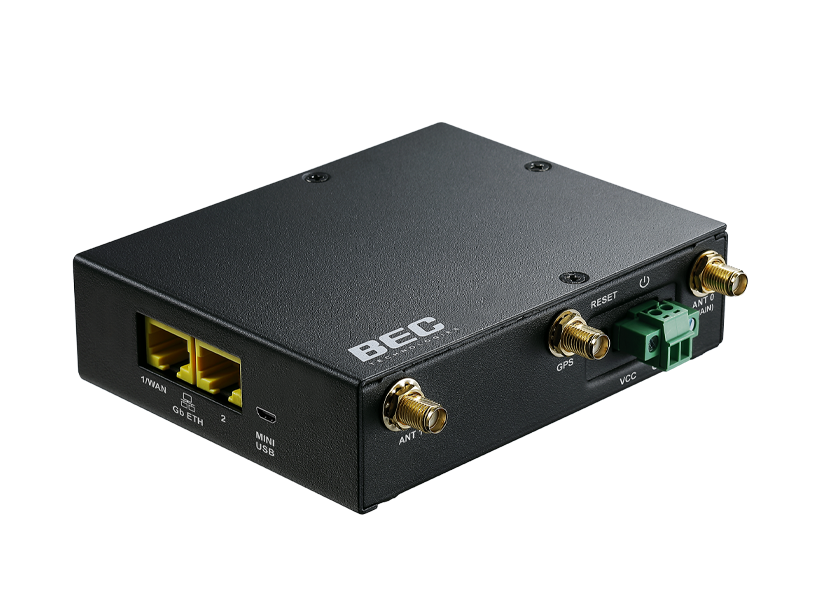 MX-240
The BEC MX-240 Enterprise CBRS Gateway offers a new opportunity for enterprises to build their own private LTE networks leveraging shared CBRS spectrum across a wide variety of industries and environments. The BEC MX-240 is a highly reliable and secure platform featuring a hardened enclosure with industrial-grade components, extended operating temperature range, Gigabit Ethernet interfaces and flexible configuration for drop-in network integration.
Businesses can fully manage the MX-240 through BECentral®, a cloud-based device management platform that features proactive alerts and notifications, data usage control, centralized configuration, remote firmware management and location services. The BEC MX-240 is designed for seamless integration into any network deployment with minimal configuration, delivering secure and dedicated connectivity for in-building private LTE use cases.
The BEC MX-240 is the perfect balance of performance, ruggedness, reliability, price and secure wireless connectivity for business-critical operations.
4×4 MIMO Antenna Technology and Carrier Aggregation
Flexible network configuration, Gigabit Ethernet ports configurable as LAN, segmented LAN or LAN/WAN Interfaces
Ultra-Compact and lightweight design for simplified deployments and discrete mounting virtually anywhere
IP40 hardened enclosure, industrial-grade components with extended temperature range and flexible input voltage selection
Supported by BECentral®, BEC's cloud-based device management platform for extended network visibility and control of devices remotely
MX-200A
The BEC MX-200A Advanced Industrial 4G/LTE Router is a high-performance wireless platform enabling high availability, reliable and secure wireless connectivity for business-critical operations. The MX-200A is a Category 6 device supporting LTE Advanced and Carrier Aggregation (2CA) increasing capacity and providing a 50% increase in peak data rates. Enterprises now have a solution that can truly serve as the primary connection or backup connection to a wired network. The MX-200A features two Gigabit Ethernet interfaces, RS-232 Serial console, optional A-GPS and enterprise-level functionality such as dynamic routing, integrated VPN, Quality of Service (QoS) and advanced security mechanisms.
Administrators can extend network visibility with BeCentral® BEC's Cloud-Based Remote Management Platform. BeCentral® enables real-time device monitoring, provisioning, troubleshooting and maintenance from a single centralized location. The platform will simplify device access, lower support expenses, accelerate deployments/service delivery and maximizes operational efficiency.
Offers 4G/LTE and/or Ethernet IP broadband connectivity. (3G Fallback is optional)
Automatic failover for network resilience and reliable connectivity
Advanced SX Antenna Technology for increased coverage, signal reception, and efficiency
Optional GPS for real-time tracking and location data-based application
Advanced VPN & Tunneling Protocols for secure data
Enterprise level routing functionality
Local and Remote management via SNMP or BECentral Cloud Remote Management
Out-of-Band Management (OOBM)
Virtual Routing Redundancy Protocol (VRRP)
Industry Certifications: FCC, CE, PTCRB, ICES-003, RCM
Certified Carrier Network: AT&T, T-mobile, Verizon, and Sprint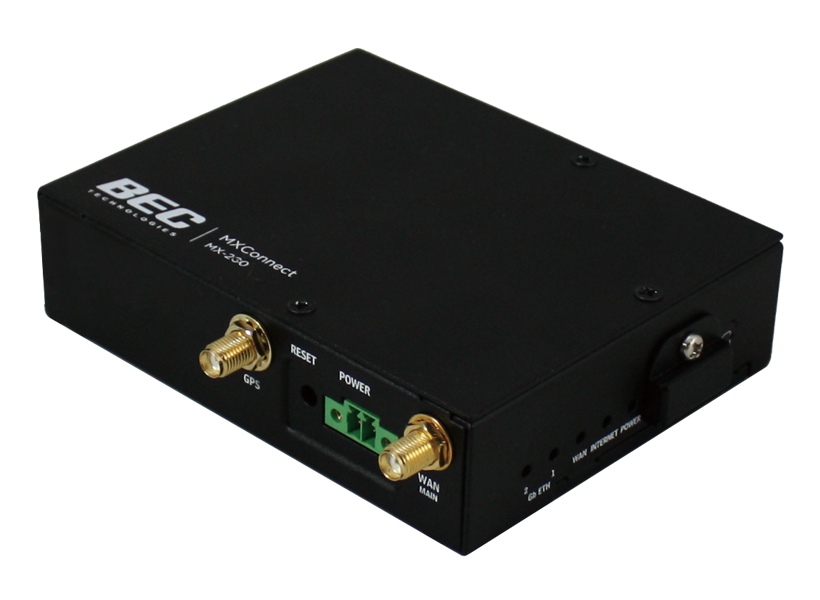 MX-230
The BEC MX-230 Industrial M2M Router is a low-power wide area network (LPWAN) enabled device. It supports both Cat.NB1 (NB-IoT) and Cat.M1 (LTE-M) technologies and optimizes range and service coverage for low-cost, low-bandwidth and low-power IoT/M2M communication.
The MX-230 is feature-packed NB-IoT/LTE-M router in compact and rugged designed to be deployed in any harsh environment and hard-to-reach areas. MX-230 features two Gigabit Ethernet interfaces with one versatile port for LAN or ETH WAN connectivity, an RS-232 Serial interface enabling serial device connectivity over IP, optional A-GPS, advanced software and management tools enabling high availability, reliability, high degree of network security operation, centralized control and visibility in a distributed environments.
Dual Gigabit Ethernet
RS-232 console for serial device connectivity over IP
Flexible Input Voltage Selection (9V-56VDC)
Highly configurable with software
Optional A-GPS
Certified Carrier Network: Verizon