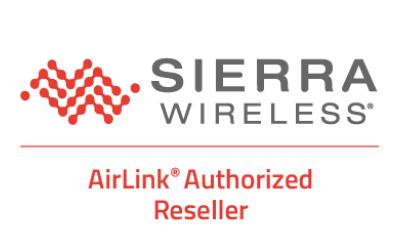 Sierra Wireless AirLink
Sierra Wireless is building the Internet of Things with intelligent wireless solutions that empower organizations to innovate in the connected world. The company offers the industry's most comprehensive portfolio of 2G, 3G and 4G embedded modules and gateways, seamlessly integrated with its secure cloud and connectivity services. OEMs and enterprises worldwide trust our innovation solutions to get their connected products and services to market faster. Sierra Wireless has more than 1000 employees globally and operates R&D centers in North America, Europe and Asia.
Sierra Wireless offers a range of intelligent routers, gateways and management solutions that allow organizations to keep mission critical workers and assets connected to the enterprise. Sierra Wireless provides persistent connectivity, location-based services and remote monitoring to improve productivity and customer service.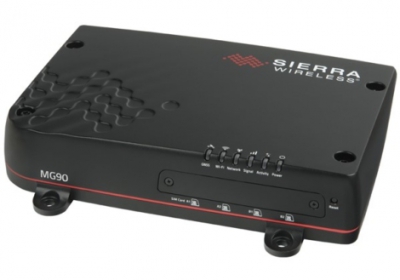 MG90
High Performance Multi-Network Vehicle Router. FirstNet Deployed! The AirLink® MG90 is a high-performance dual-LTE-Advanced vehicle networking platform that offers extensible multi-network connectivity, to provide secure uninterrupted communications for the world's most demanding mission-critical applications in public safety, transit and field services fleets.
Extensible, high-performance multi-network connectivity to guarantee secure, uninterrupted communications for mission-critical workforces in public safety, transit and field services
End-to-end, future-proof vehicle networking solution with the capacity to operate both on today's networks, and migrate to FirstNet Band 14 LTE
High speed, concurrent connectivity for all devices and mission-critical applications in and around the vehicle, with data offload over enterprise Wi-Fi networks
Industry's fastest multi-networking capabilities, with millisecond network switching and seamless network handover, providing always-on, assured connectivity to minimize downtime, increase productivity and reduce costs
Simplified deployment with mobile, multi-network security for multiple high bandwidth in-vehicle applications and assets
Advanced network management with instant, rich network insight to enable real-time control, troubleshooting and network maintenance, deployable in the cloud or in the enterprise data center
Purpose built for vehicles to provide superior reliability and uninterrupted operation in harsh vehicle environments
Proven reliability with over 2 million AirLink gateways deployed
Industry leading warranty includes support, software updates and advance replacement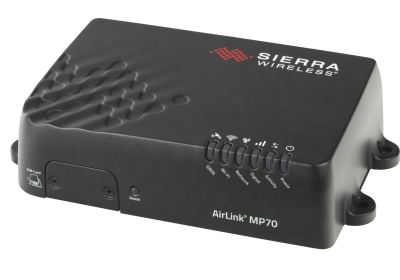 MP70
High Performance LTE Vehicle Router. Vehicle Grade, LTE-Advanced, Gigabit Wi-Fi . The AirLink® MP70 is a high performance, LTE-Advanced vehicle router developed specifically for mobile mission-critical applications in public safety, transit and field services.
Offers high-performance vehicle area network (VAN)
Provides connected vehicle awareness
Purpose built for vehicles
Provides secure intelligent communications
Management in the cloud or in the enterprise data center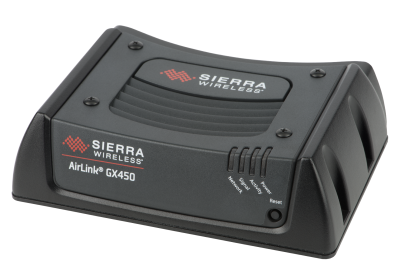 GX450
Rugged Mobile LTE Gateway. Rugged, Reliable Mobile Communications. The AirLink® GX450 is a rugged, secure mobile gateway designed to deliver mission-critical communications for in-vehicle applications
Network connectivity via Ethernet, serial, Wi-Fi and USB
Rugged MIL STD 810G for shock and vibration/li>
Integrated events engine
Remote configuration, updates, and management
3 year warranty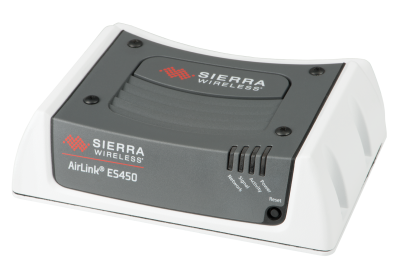 ES450
Enterprise LTE Gateway. The AirLink® ES450 is a reliable, secure LTE gateway designed to connect the distributed enterprise.
Interoperability with major enterprise routers
Cellular out of band management for remote troubleshooting
Remote configuration, updates, and management
3-year warranty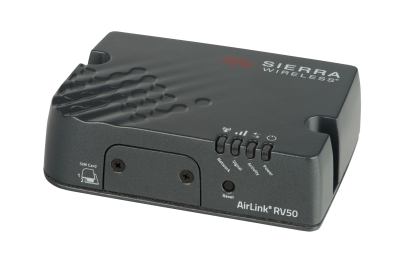 RV50X
Industrial LTE Router. The AirLink® RV50X is the industry's lowest power and most rugged 4G LTE router.
LTE performance at 2G power consumption (less than 1W in idle mode)
State of the art LTE coverage spanning 21 LTE frequency bands worldwide
Two product variants cover the globe
Fully automatic network operator switching: just insert the SIM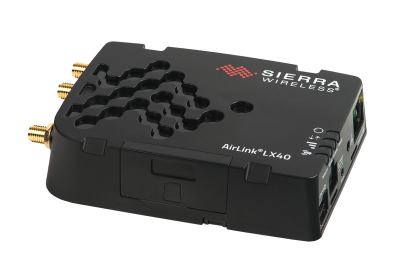 LX40
LTE Router. Compact, Secure, Managed Connectivity. The AirLink® LX40 is the most compact LTE and LTE-M / NB-IoT router for IoT/M2M applications. The LX40 provides "out-of-the-box", secure, managed LTE networking for IoT and enterprise applications such as IP Cameras, Security, Point-of-Sale terminals and Smart Lockers.
Most compact LTE router in its class supporting 150Mbps/50Mbps (DL/UL)
Power-over-Ethernet— Powered Device capability, ideal for fixed low power applications
Supports edge processing and IoT applications with ALEOS Application Framework (AAF)
LTE and LTE-M/NB-IoT variants for global deployments
Remote, secure network management in the cloud or in the enterprise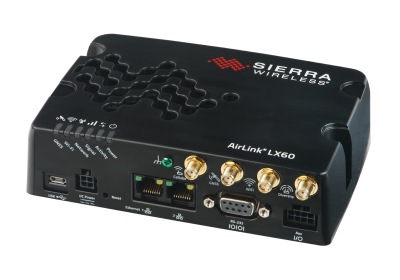 LX60
Dual Ethernet LTE Router. The AirLink® LX60 is the industry's first LTE and LTE-M / NB-IoT router for commercial and enterprise applications. The LX60 offers "out-of-the-box" connectivity that is simple to install, and easy to manage to provide your equipment or business with a primary or backup LTE connection.
Dual Gigabit Ethernet, RS-232, RS-485 and multiple I/O to connect a wide variety of legacy field equipment
LTE and Global LTE-M/NB-IoT variants provide excellent cellular performance for IoT and machine applications for global deployments
LTE-M/NB-IOT provides superior coverage in remote locations and deep in-building coverage
Supports edge processing and IoT applications with ALEOS Application Framework (AAF)
Remote, secure network management in the cloud or in the enterprise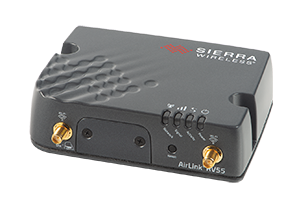 RV55
AirLink® RV55 LTE-A Pro Router. The AirLink® RV55 is the Industry's most rugged, compact, LTE—A Pro Router.
LTE-Advanced Pro supporting 600Mbps/150Mbps (DL/UL)
Dual-Band Wi-Fi (Optional), GNSS
Ethernet and Dual-Serial port to connect legacy equipment
LTE-M/NB-IoT variant for global deployments
Rugged design for industrial and vehicle applications
Remote, secure network management in the cloud or in the enterprise
AirLink® network Management Solutions
AirLink Complete. Best-in-class device management, support and warranty is now included with the purchase of an eligible AirLink router and gateway. Sierra Wireless offers a complete portfolio of AirLink® Network Management Solutions, available in the cloud or on premises, that enable organizations to remotely monitor, configure and control connected AirLink® gateways and routers, third party devices and applications deployed in critical infrastructure, distributed enterprises and vehicles.
Access to cloud-based Network Management tools AirLink Management Service (ALMS) to assist with deployment, configuration and upgrades. Access to ALMS ARA or Hosted AirLink Mobility Manager (AMM) is available at an additional cost
Direct Access to Tier 1 technical support from Sierra Wireless
Three (3) year hardware warranty (standard)
Free firmware updates for the life of the device, available on release
Free access to the Source for all technical documentation and software downloads
Every purchase of an AirLink router or gateway1 includes the first year of AirLink Complete. After the 1st year, your organization will have the freedom to choose to extend this coverage over the life of your deployment.