Secure and isolate your devices via DNA Mobility's Custom Built Private Network
With a Hosted Private Network (HPN) from DNA Mobility, your organization is able to isolate and secure your cellular network from the rest of the internet
An HPN from DNA Mobility allows you to do the following:
Meet Federal/State/Local regulations for a secure network
Ensure only authorized users have access to your network/data
Add additional layers of security
Take advantage of a large/reliable nationwide 4G cellular network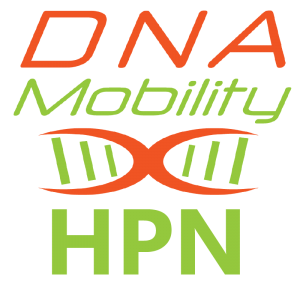 DNA Hosted Private Network – HPN (BASE)
DNA Mobility HPN will work with any size private network you need, whether it is one device to tens of thousands, DNA Mobility can secure your network data!
With the base network you will get the following:
A private subnet sized to your requirements
1 Public IPv4 address – If needed
Once you have the base network you can add on additional services to fit your organizations' needs. These options allow you to access your private cellular network through a secure channel. You can mix and match any add on as needed.
Add-On: Private Tunnel
Create a secure encrypted connection between DNA Mobility's HPN network and your organization's network. This will allow you to create a fully routed private network from your internal resources to your private cellular network.
With a private tunnel, you have the option to route all traffic from your HPN to your router/firewall, this allows you to manage what internet resources your HPN will be allowed to access.
DNA Mobility engineers will work with you in designing a network architecture that best fits your needs and requirements. There are many options in how best to accomplish a private tunnel, DNA Mobility can help in all aspects, design, hardware, installation. We have the experience and expertise needed to design a secure private network.
Add-on: VPN Server
VPN server will allow your employees/clients access into your HPN through a secure multi-platform option. DNA Mobility uses OpenVPN servers hosted at Amazon Web Services (AWS) to offer a feature rich secure and reliable platform.
With OpenVPN you have the ability to run the client software on all major operating systems, including Windows, Mac, Linux, iOS, and Android.
Integrate authentication into an LDAP server, including Windows Active Directory for a single point of user management.
Enable two-factor authentication using Google Authenticator to add an additional layer of security.
Add-On: Content Filtering
When using DNA Mobility's edge firewalls to access the internet from your HPN you will have two options:
A 'Block all, Allow only' environment, an ACL (access control list) up to 20 lines can be used to define what external IP's your HPN can connect to.
Advanced Content Filtering utilizing Cisco Umbrella. With this setup, you can define filters based on categories, block and allow lists, enable malware/phishing protection
Add-On: Hosted Services
DNA Mobility leverages Amazon Web Services (AWS) we can offer a wide variety of hosting platforms to run any number of software/database application you may need with the added benefit of a secure connection already set up to your HPN.
Leverage the benefits of a cloud-based infrastructure for your network with the experts at DNA Mobility.